About The Defense Commissary Agency
The Defense Commissary Agency, which is headquartered at Fort Lee, VA., operates a worldwide chain of commissaries providing groceries to military personnel, retirees and their families in a safe and secure shopping environment.
Five area offices provide localized management and support for the agency's commissaries. Three of these offices, East, Central, and West, manage stores in the continental United States and Puerto Rico. The other two offices, Europe and the Pacific, manage stores in Europe, Africa, and Asia. DeCA also operates central distribution centers (CDCs) in Europe and the Pacific. Field operating activities perform services for area operating elements and their commissaries, including centralized purchasing of national-brand sales items.
The Defense Commissary Agency (DeCA):
Serves more than 12 million patrons
DeCA has recently embarked on a system modernization process, eliminating 17 legacy systems and replacing them with a single, integrated web-based platform EBS (Enterprise Business Solutions) this is still under development/deployment
Freedom's Choice is DeCA's private label brand that continues to grow since its launch in 2018
Commissaries are more like club stores than traditional grocery stores:
The bi-monthly pay days and weekends are the predominant days for military shoppers to stock up
The Average Customer Transaction in the Commissary is almost 2x that of a Civilian Supermarket ($66 vs. $35)
DeCA sells 275% more per operating hour than its Civilian Counterparts ($9,500/hour vs. $2,525/hour)
DeCA Sales are 81% more per store, per week than Civilian Stores ($577K/week vs. $318K/week)
This market offers key strengths:
Young families represent an ideal market to develop brand loyalty
No slotting fees
Manufacturer price reduction savings go straight to the customer
Giving you access to loyal military shoppers:
Commissary privileges are the #1 non-pay military benefit
Available to active military personnel, military retirees & reservists, National Guard as well as civilians stationed overseas and their families
Saves shoppers an average of 30%
The average military family of four who shop the commissary save approximately $4,500 a year
Source: Military Retailer 2016, 2017, 2018 Fact Book; Commissaries.com; ALA Military Market Facts 2014.
Learn how Alder Foods can help your brand reach the military food market.
The DeCA Mission
Deliver a vital benefit of the military pay system that sells grocery items at cost while enhancing the quality of life and readiness.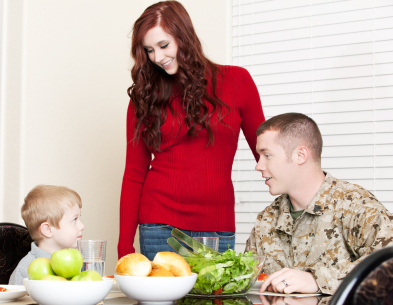 148 Main Street, 2nd Floor, Norfolk, MA 02056
Tel: (508) 660-1993 | Fax: (508) 660-8816
[email protected]